Egg cracker, medieval game in the Rainbow Land
Highly esteemed lords, this year's festival will host the German historical Theatre Theater Vagant with a fun medieval game for both young and old: The Egg Cracker (Der Eierknacker).
A challenge of honour? You have to crack an egg with a precise throw of an iron ball, just like the lords did in the old days. Even the mythical King Matjaž would play this game, if he wouldn't be asleep, that is!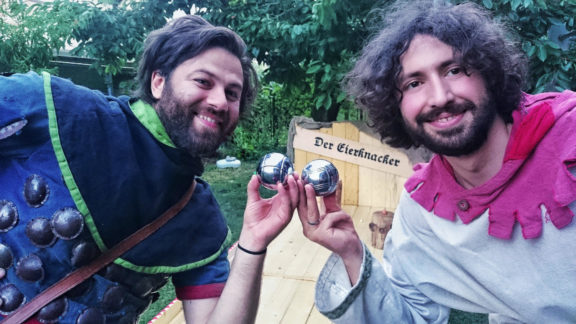 Zdraviliški park
Thursday and Friday from 3 to 7 p.m
Saturday from 9 a.m. to 7 p.m.